On Friday November 18th, 2022, a delegation from the Nevis Electricity Company Ltd. (NEVLEC) journeyed to our sister island St. Kitts to participate in an Energy Fair hosted by the Energy Unit of the Ministry of Public Infrastructure, Utilities, et al, at the Independence Square.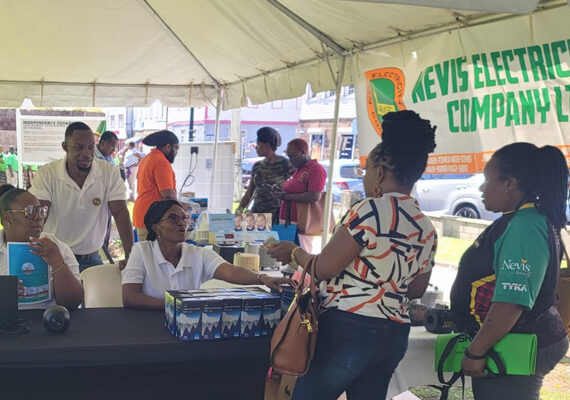 November has been designated CARICOM Energy Month and this event was part of celebrating such. Under the theme "Our Future is Electric" the fair was geared towards highlighting Renewable Energies, Energy Conservation and Energy Efficiency.
The NEVLEC booth had on display three sub-themes:
"Where We Are Coming From"
"Where We Are Now"
"Where We Are Going"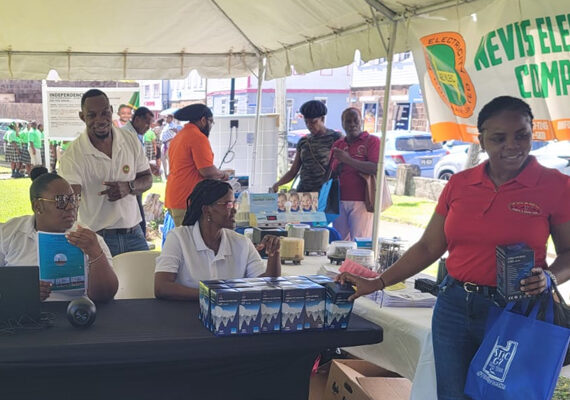 The "Where We Are Coming From" was represented by old cyclo meters, while the "Where We Are Now" was represented by digital meters. The "Where We Are Going" was represented with educational flyers and a video on Geothermal Energy. Informational booklets with Energy Conservation Tips; Electrical Safety Tips; Understanding Your Bill; and How to Read Your Meter were also available.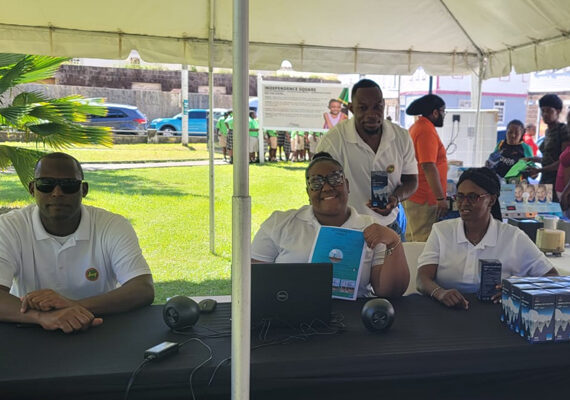 At NEVLEC, we relish every opportunity to engage and inform the public, therefore, we are happy to have participated in this event.